If you've always dreamt of having a luxurious wedding in a tropical paradise, then Bali might just be the perfect destination for you. This comprehensive guide will take you through all the essential steps of planning a high-end wedding in Bali, from choosing the perfect venue to selecting the finest vendors. Whether you envision a beachfront ceremony or a grand celebration in one of Bali's stunning resorts, this guide will provide you with all the information you need to make your dream wedding a reality. So sit back, relax, and let us take you on a journey to creating the wedding of your dreams in the enchanting island of Bali.
Choosing the Perfect Venue
Selecting a beachfront location
When it comes to planning a high-end wedding in Bali, selecting the perfect venue is paramount. One popular option that exudes both romance and luxury is a beachfront location. Imagine exchanging your vows with the gentle sound of crashing waves in the background and the soft sand beneath your feet. Bali offers a plethora of stunning beachfront venues that cater to all tastes and preferences. Whether you prefer a secluded cove or a vibrant beachfront resort, you can find the ideal spot to create unforgettable memories.
Exploring luxury resorts
If you dream of an opulent wedding experience, consider exploring the range of luxury resorts Bali has to offer. These resorts boast world-class amenities, breathtaking views, and impeccable service. From elegant ballrooms to lush tropical gardens, these venues can cater to weddings of all sizes. Many luxury resorts in Bali also offer exclusive packages that include accommodation for you and your guests, ensuring a truly immersive experience. With their attention to detail and dedication to creating magical moments, these resorts are the perfect choice for a high-end wedding celebration.
Considering private villas
For those seeking a more intimate and exclusive setting, private villas in Bali provide the ultimate luxury experience. These properties offer seclusion, privacy, and unrivaled beauty. Whether nestled in the lush jungles of Ubud or perched on a cliff overlooking the ocean in Uluwatu, private villas provide a stunning backdrop for your wedding festivities. With the help of a professional wedding planner, you can transform the outdoor and indoor spaces of these villas into your dream wedding venue. The unique charm and personalized service of private villas in Bali will undoubtedly create an unforgettable experience for you and your guests.
Working with a Wedding Planner
Researching reputable wedding planners
Planning a high-end wedding in Bali requires expert guidance and support. It's crucial to research and select a reputable wedding planner who can bring your vision to life. Look for planners who have extensive experience working with luxury weddings and a strong network of vendors and venues. Take the time to read reviews, view their portfolios, and consult with them to ensure their style aligns with your vision. A professional wedding planner will handle every detail, from booking vendors to coordinating logistics, allowing you to relax and enjoy the planning process.
Setting a budget with the planner
Before diving into the wedding planning process, it's essential to establish a budget with your wedding planner. Discuss your financial expectations and priorities to ensure they can curate a wedding that is both glamorous and within your means. A skilled wedding planner will help you allocate your budget wisely, offering expert advice on where to splurge and where to save. By working together to establish a budget, you can create a wedding that showcases your style and luxury without breaking the bank.
Communicating your vision
Clear communication with your wedding planner is key to turning your dream into a reality. Start by sharing your vision for the wedding, including any specific themes, colors, or aesthetics you have in mind. Provide inspiration and ideas, and allow your planner to translate your desires into tangible plans. Regular check-ins and open dialogue throughout the planning process will ensure that your wedding planner understands your vision and can execute it flawlessly. Remember, your wedding planner is there to bring your dreams to life, so don't hesitate to communicate your preferences and expectations.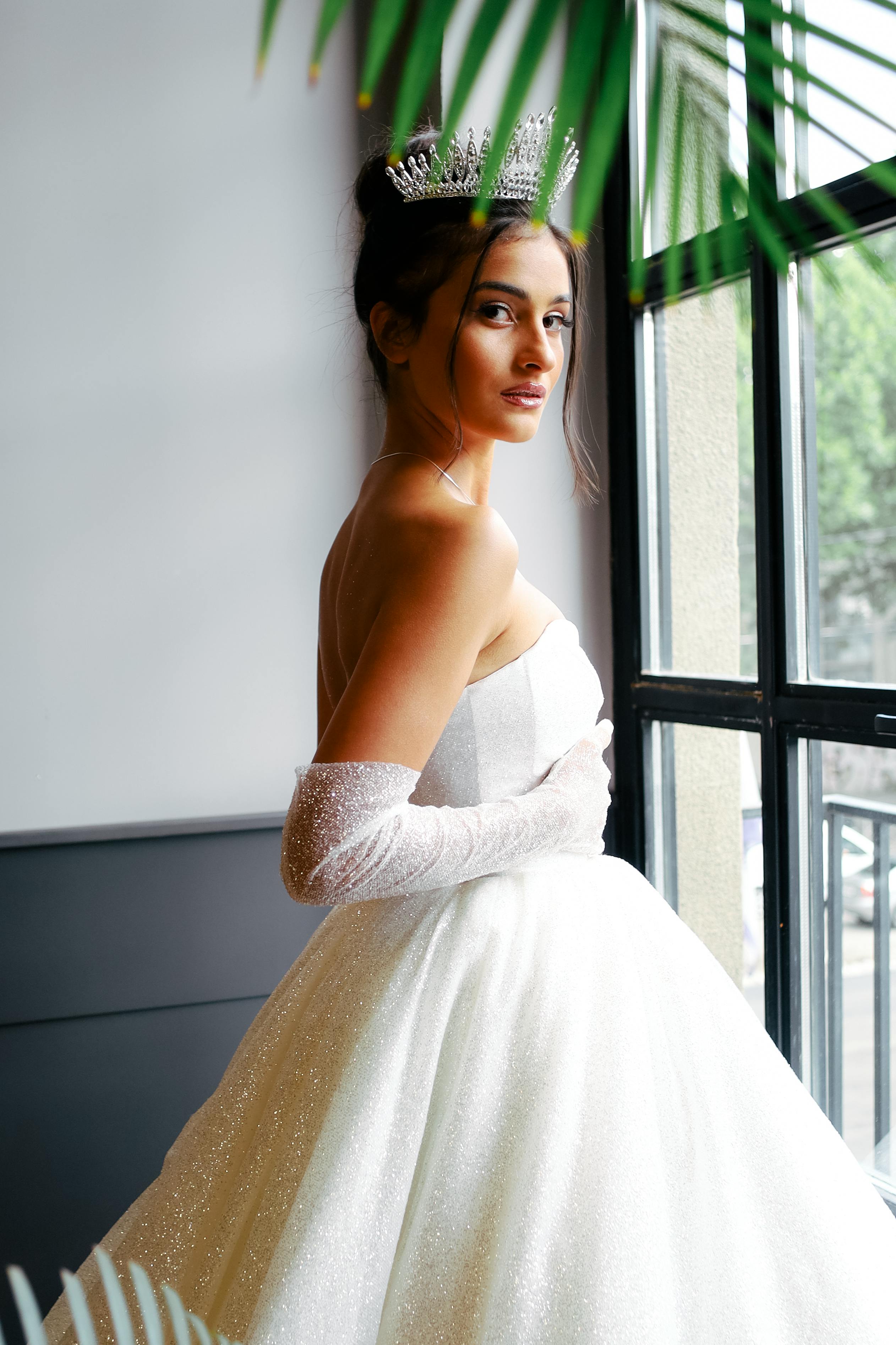 Legal Requirements and Paperwork
Understanding the necessary documents
Planning a destination wedding in Bali involves navigating the legal requirements and paperwork necessary for a legitimate marriage. Familiarize yourself with the necessary documents in advance to ensure a smooth process. Make sure to have your valid passports, birth certificates, and any required divorce or death certificates if applicable. It's also important to check if there are any specific requirements for your nationality to legally marry in Bali. Consulting with your wedding planner or seeking guidance from the local authorities will ensure you have all the necessary paperwork in order.
Applying for a wedding license
To make your marriage legally recognized in Bali, you'll need to apply for a wedding license. This process involves submitting the required documents to the local civil registry office. Your wedding planner can assist you with this process, ensuring all the paperwork is completed accurately and in a timely manner. Keep in mind that the application process may take several weeks, so it's important to plan accordingly and start the process well ahead of your desired wedding date.
Seeking assistance from local authorities
Navigating the legal requirements of a high-end wedding in a foreign country can be daunting. Fortunately, you don't have to go through it alone. Seeking assistance from local authorities or government agencies can provide valuable guidance and support. Embassy and consulate representatives are often knowledgeable about the legalities surrounding destination weddings and can offer helpful advice. Your wedding planner will also have connections with local authorities and can coordinate with them on your behalf. By seeking assistance from the right channels, you can ensure a smooth and hassle-free legal process for your Bali wedding.
Designing Your Dream Wedding
Selecting a theme and color palette
Designing your dream wedding starts with selecting a theme and color palette that reflect your personal style and vision. Do you envision a classic and elegant affair, or perhaps a bohemian-inspired celebration? Explore different themes and color schemes that resonate with you, and consult with your wedding planner for expert guidance. They can provide suggestions and ideas to help bring your vision to life. From romantic pastels to bold and vibrant hues, the theme and color palette you choose will set the tone for your entire wedding aesthetic.
Choosing luxurious floral arrangements
Flowers play a major role in creating a luxurious and elegant wedding atmosphere. When selecting floral arrangements, opt for high-quality blooms that exude opulence and beauty. Roses, orchids, and peonies are popular choices for high-end weddings, known for their lushness and sophistication. Consult with a professional florist who specializes in luxury weddings to ensure your floral arrangements are of the highest quality and beautifully complement your overall design. From breathtaking centerpieces to enchanting bouquets, luxurious floral arrangements will add a touch of elegance and romance to your wedding.
Creating an enchanting lighting design
Lighting design is a crucial aspect of creating a magical atmosphere for your high-end Bali wedding. Soft, warm lighting can transform any venue into a fairytale setting. Consider incorporating elements such as chandeliers, fairy lights, and lanterns to create an enchanting ambiance. Softly lit pathways and strategically placed spotlights can help highlight key features and create a captivating visual experience for you and your guests. Work closely with a lighting designer to bring your vision to life, ensuring that every corner of your wedding venue is bathed in a warm, inviting glow.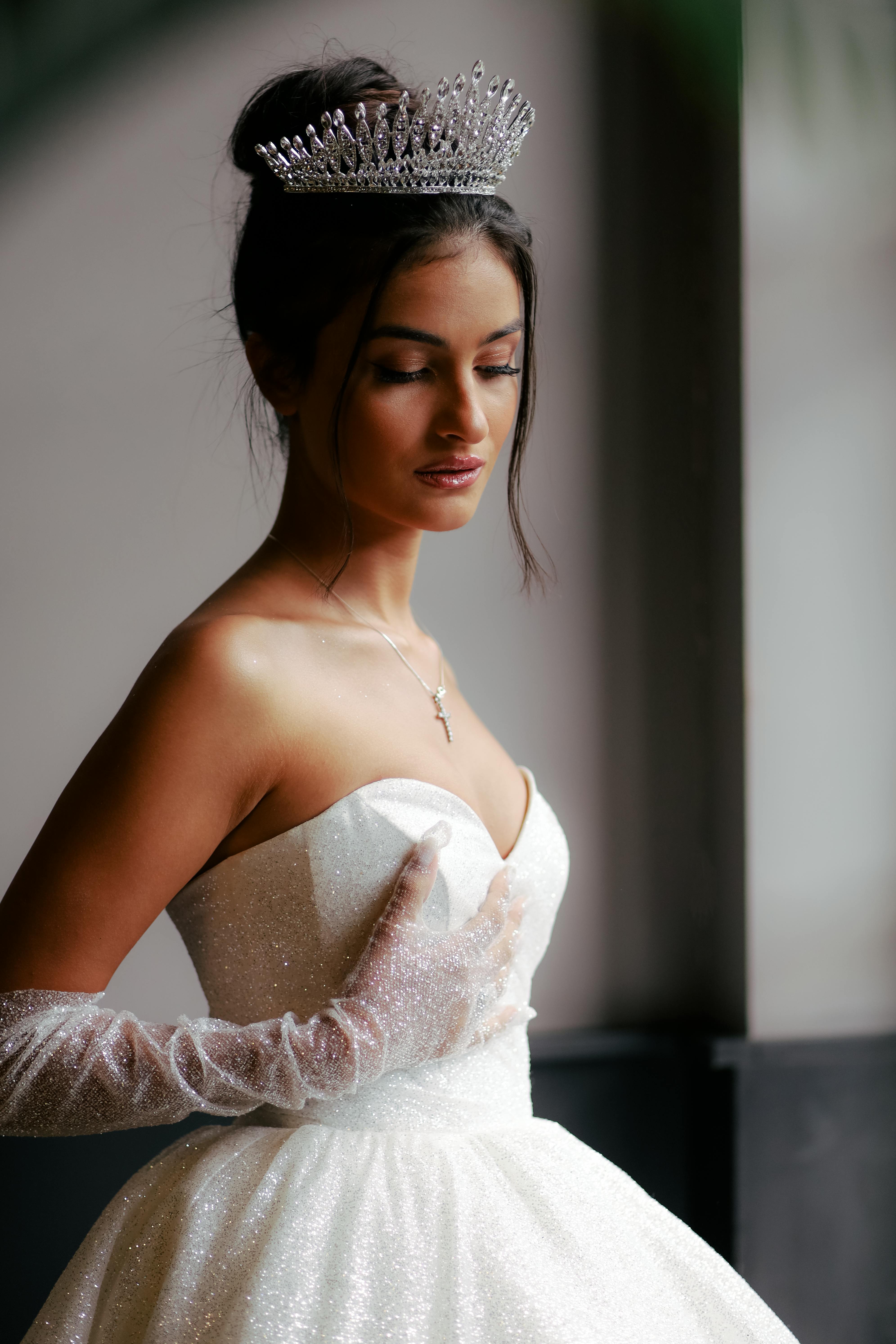 Luxurious Accommodations for Guests
Booking high-end hotels and resorts
To provide your guests with the ultimate luxury experience, consider booking high-end hotels and resorts as accommodation options. Bali is home to a wide range of five-star hotels and resorts that offer world-class amenities and exceptional service. From stunning beachfront properties to serene hillside retreats, these establishments ensure that your guests will enjoy a comfortable and luxurious stay. Coordinate with your wedding planner to secure group rates or packages, ensuring a seamless booking process for your guests.
Arranging exclusive villas for guests
For a more exclusive and personalized accommodation option, consider arranging exclusive villas for your guests. Bali is renowned for its stunning private villas that offer privacy, luxury, and breathtaking views. Whether your guests prefer a villa nestled in the rice terraces of Ubud or a cliffside retreat in Uluwatu, there are endless options to choose from. Work closely with your wedding planner and villa rental agencies to find the perfect villas that cater to your guests' needs and preferences. The exclusivity and privacy of these villas will make your guests feel truly pampered and create a memorable stay.
Providing a variety of accommodation options
To accommodate the diverse preferences and budgets of your guests, it's essential to provide a variety of accommodation options. While some may prefer the convenience and amenities of a hotel or resort, others may long for the intimacy and privacy of a villa. By offering a range of choices, you ensure that every guest feels valued and catered to. Collaborate with your wedding planner to curate a list of recommended accommodations that encompass different price points and styles. This way, your guests can choose the option that best suits their needs and preferences.
Exquisite Catering and Drinks
Choosing a renowned catering company
When planning a high-end wedding, the culinary experience plays a pivotal role in creating a memorable event. Choosing a renowned catering company that specializes in gourmet cuisine is essential. Look for caterers with a strong reputation and a diverse menu that caters to various dietary preferences and restrictions. Sample different dishes and attend tastings to ensure the quality and presentation meet your expectations. A reputable catering company will not only provide exquisite food but also offer exceptional service, ensuring your wedding guests are treated to a culinary experience worthy of a high-end celebration.
Curating a gourmet menu
To curate a truly luxurious dining experience, work closely with your chosen catering company to design a gourmet menu that dazzles your guests' palates. Incorporate local flavors and delicacies into your menu, giving your guests a taste of Bali's vibrant culinary scene. Experiment with innovative dishes and presentation styles to create a unique and memorable dining experience. Consider including interactive food stations or live cooking demonstrations to add a touch of excitement and enchantment to your wedding feast. Your catering company will be able to guide you through the menu selection process and ensure that every bite is a moment of culinary bliss.
Creating custom cocktails and beverage options
In addition to delectable cuisine, carefully crafted cocktails and beverage options can elevate your high-end wedding experience. Collaborate with your catering company and mixologists to create custom cocktails inspired by Bali's exotic flavors. Incorporate fresh local ingredients and stunning garnishes to impress your guests with both taste and presentation. Consider curating a bespoke wine and spirits selection, offering a range of top-quality options that cater to different preferences. Whether your guests prefer a classic champagne toast or a handcrafted cocktail, the beverage options at your wedding should reflect the same level of sophistication and luxury as the rest of your celebration.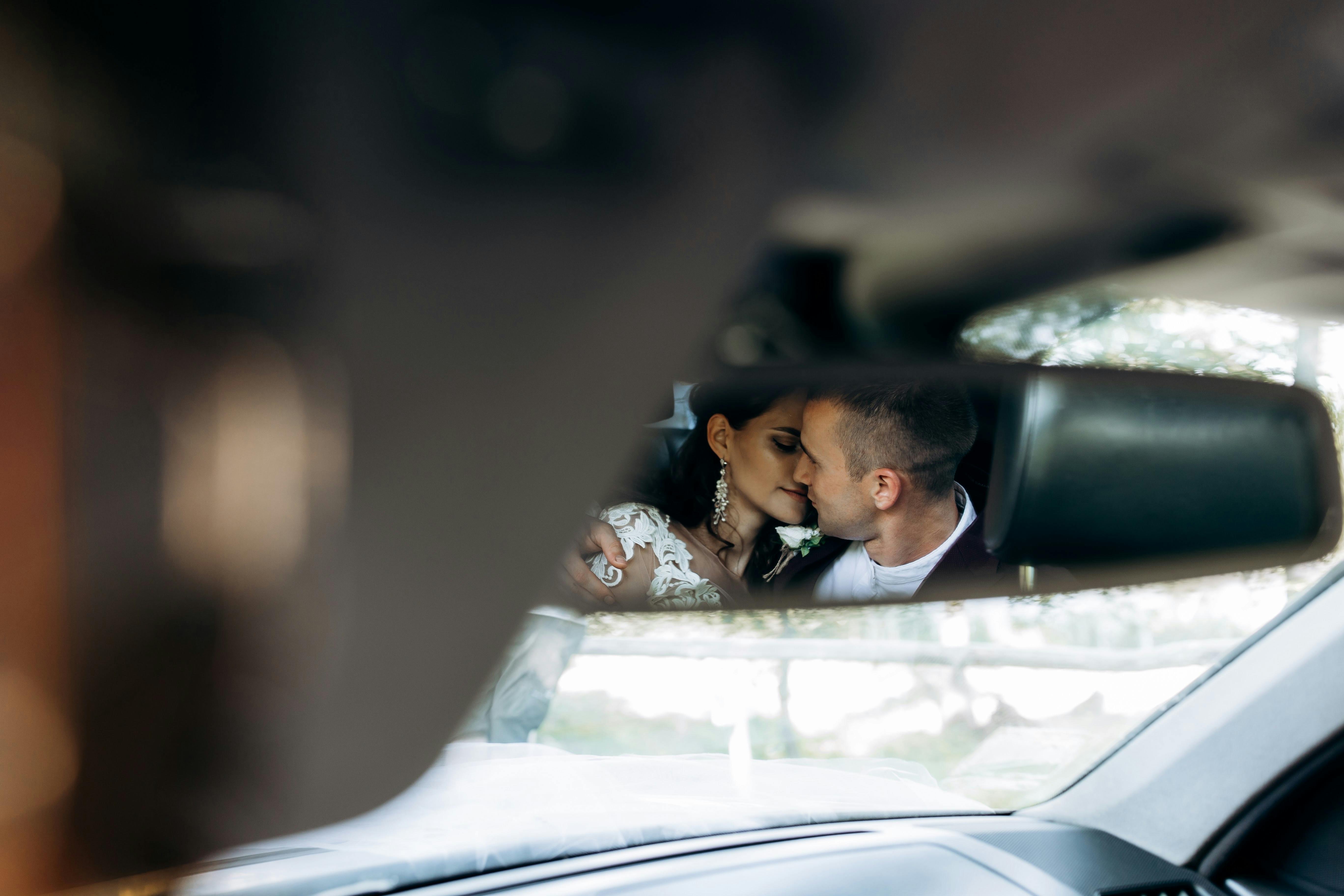 Capturing Timeless Memories
Hiring a professional wedding photographer
To ensure your high-end wedding in Bali is beautifully documented, it's essential to hire a professional wedding photographer. A skilled photographer will not only have an eye for capturing stunning shots but also understand the unique lighting and backdrops that Bali offers. Take the time to research photographers who specialize in luxury weddings and review their portfolios. Look for photographers whose style resonates with you and evokes the emotions and atmosphere you envision for your wedding. By investing in a professional photographer, you can be confident that your timeless memories will be preserved in the most exquisite way.
Organizing pre-wedding and post-wedding shoots
In addition to capturing your wedding day, consider organizing pre-wedding and post-wedding shoots to document the entire journey. Bali's breathtaking landscapes and iconic landmarks make for stunning backdrops for these sessions. From cascading waterfalls to serene rice terraces, there are countless locations that will bring an extra touch of magic to your photos. Consult with your photographer and wedding planner to organize these shoots, ensuring that they are seamlessly integrated into your overall wedding experience. Pre-wedding and post-wedding shoots offer the opportunity to tell a more comprehensive story of your love and create cherished memories that go beyond the wedding day.
Creating a beautiful wedding album
Once the wedding celebrations are over, creating a beautiful wedding album is a wonderful way to preserve your memories in a tangible form. Work closely with your photographer to curate a selection of the most captivating and meaningful photos from your wedding day. Consider incorporating personal touches, such as handwritten notes and captions, to make the album even more special. Select a high-quality printing service that will capture the details and colors of your photos flawlessly. Your wedding album will serve as a cherished keepsake, allowing you to relive the magic of your high-end Bali wedding for years to come.
Entertainment and Music
Booking live bands or musicians
Entertainment is a crucial component of any high-end wedding celebration. For a truly memorable experience, consider booking live bands or musicians who can set the perfect mood and captivate your guests. Bali offers a diverse range of musicians and artists across different genres, allowing you to customize your entertainment based on your preferences. From soulful jazz bands to energetic percussion ensembles, the options are limitless. Work closely with your wedding planner to source and book talented musicians who can deliver captivating performances that leave a lasting impression on you and your guests.
Arranging traditional Balinese dance performances
Adding a touch of local culture to your high-end Bali wedding can create a unique and captivating experience. Consider arranging traditional Balinese dance performances to entertain and delight your guests. Balinese dancers showcase exquisite choreography, intricate costumes, and storytelling through movement. From the dramatic Kecak dance to the graceful Legong dance, each performance tells a different story deeply rooted in Bali's cultural heritage. Collaborate with your wedding planner to select the most appropriate dance performances that align with your wedding theme and create a sense of awe and wonder.
Providing a DJ for the reception
To ensure a lively and energetic atmosphere during your wedding reception, providing a DJ is essential. A skilled DJ will curate a playlist that caters to your musical preferences and keeps your guests dancing throughout the night. Collaborate with your DJ to create a diverse playlist that includes a mix of popular hits, classic favorites, and songs that hold special meaning to you and your partner. Discuss the desired atmosphere and energy level you want for each part of the reception, from cocktail hour to the dance floor. With a talented DJ at the helm, your reception will be a non-stop celebration filled with joyous moments and unforgettable dancing.
Glamorous Wedding Attire
Consulting with high-end fashion designers
When it comes to your wedding attire, consulting with high-end fashion designers will ensure you look and feel like a true vision of luxury. Bali is home to many talented designers who specialize in creating couture bridal gowns and groomsmen attire. Research local designers and arrange consultations to discuss your vision, preferences, and style. By working closely with a designer, you can create customized, one-of-a-kind ensembles that perfectly reflect your personal style and make you feel like a million dollars on your special day.
Choosing a couture bridal gown
As the bride, your gown is the centerpiece of your wedding ensemble, and choosing a couture bridal gown will add an unparalleled level of luxury to your high-end Bali wedding. From intricate details and opulent fabrics to exquisite craftsmanship, a couture gown allows you to showcase your individuality and celebrate your style. Collaborate with a talented bridal designer who can bring your vision to life. Whether you prefer a classic ball gown or a sleek mermaid silhouette, a couture gown will make you feel like royalty as you walk down the aisle.
Selecting sophisticated groomsmen attire
For the groom and groomsmen, selecting sophisticated attire that complements the overall wedding aesthetic is crucial. Work closely with your chosen designer or stylist to curate a coordinated ensemble that exudes elegance and luxury. Whether you opt for perfectly tailored suits or traditional Balinese attire, ensure that every detail is meticulously crafted, from the choice of fabrics to the accessories. The groom and groomsmen attire should seamlessly blend with the overall wedding theme and serve as a stylish reflection of your exceptional taste and attention to detail.
Creating Extravagant Décor
Working with talented event decorators
To create a truly extravagant and lavish ambiance for your Bali wedding, it's essential to work with talented event decorators. These professionals specialize in transforming venues into breathtaking spaces that embody opulence and romance. Collaborate with decorators who have a keen eye for detail and a wealth of experience in luxury weddings. Share your vision, inspirations, and color palette, allowing them to weave their magic and create a decor that surpasses your expectations. From elegant drapery and stunning floral installations to unique furniture and table settings, the decor will set the stage for a truly unforgettable experience.
Incorporating unique design elements
To add an extra touch of luxury and personalization to your wedding decor, consider incorporating unique design elements. Think outside the box and integrate unconventional yet sophisticated touches that reflect your style and taste. From luxurious crystal chandeliers to elegant lounge areas, these unique design elements will create a sense of wonder and delight among your guests. Work closely with your event decorators and explore different ideas to ensure that every corner of your wedding venue showcases your uniqueness and adds extra charm to your celebration.
Personalizing wedding signage and stationery
Personalization is key to creating a truly memorable and high-end Bali wedding. Make your celebration stand out by personalizing wedding signage and stationery with your monogram, custom designs, and unique touches. Opt for high-quality materials, such as luxurious cardstock or specialty paper, to add an extra layer of opulence. Collaborate with talented graphic designers or stationery companies to curate a cohesive and visually stunning suite of wedding stationery, including invitations, menus, place cards, and signage. Personalized signage and stationery add a touch of sophistication and elevate the overall aesthetic of your wedding celebration.